Injured Professional Surfer
by Kevin
(France)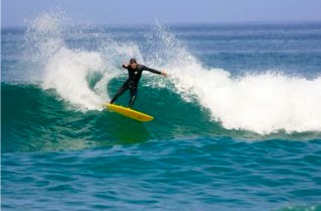 I am a professional surfer from France and I have been injured for a total of 29 months since I pulled something during a surfing session. Since that day it slowly got worse and tighter in the hip and groin area etc.


Iliopsoas Syndrome: The Hidden Root of Pain sounds spot on.
Today I have found your info/website on the internet and from what I have read it sounds down right correct. I am experiencing all of the above symptoms and it's not getting better. I have tried resting, stretching, and I have seen a dozen doctors, done x-rays, mri scans etc. And everyone seems to be just as confused as I am because it's not getting better.
Please can you advise me and point me in some sort of direction of well being?
I will continue investigating your website which I have found 100 percent interesting and I am so glad I found it.
I hope you can help.
Kevin Olsen