Healing the Hidden Root of Pain
Self-Treatment for Iliopsoas Syndrome
If you are experiencing pain that has had no clear explanation, I sincerely hope you will read on...
Most of the people who come to this page, or see me in my private practice, have seen a variety of practitioners including physicians/surgeons, chiropractors, osteopaths, and acupuncturists – with mixed or only temporary results. Many have had pain for a very long time. Some have reached the point where they have resigned themselves to living with pain for the rest of their lives.

My name is Stephen O'Dwyer. I'm a Neuromuscular Therapist with 30 years of experience treating chronic musculoskeletal pain, and a very high percentage of my patients suffer from undiagnosed Iliopsoas Syndrome.
Iliopsoas Syndrome is one of the least understood causes of pain in the body because it is a muscular problem. It can't be seen with an X-ray, MRI or CAT scan, so you might get sent home with a bottle full of pills and told to rest. But you still hurt because no one is addressing the hidden cause of your pain.
That's why I developed the 4-Phase home program, Healing the Hidden Root of Pain: Self-Treatment for Iliopsoas Syndrome.
---
The good news is that there is a lot that you can do for yourself, at home, without any help. This program works for young and old, abled and disabled, all genders, and members of all cultures. It's almost as effective as a visit to my office, and it's not hard or complicated…anyone can do it.

Over the 30 years that I have been doing this work I have found more than half of my patients can link their pain back to dysfunction of the ilopsoas muscle, otherwise known as Iliopsoas Syndrome.
The following excerpt is from the introduction...

I have had a flood of response to my article, Iliopsoas Syndrome: One of the Hidden Roots of Pain. I have heard from many who say that this is what they've been suffering from and have asked for my treatment recommendations. This is my reply: a comprehensive self-treatment system now available in both DVD and online formats.
Please note: my focus in this video presentation is on Iliopsoas Syndrome. If you are unsure if this is what you're suffering from I strongly encourage you to read my article to help make that determination. If the cause of your pain lies elsewhere, these techniques may be less effective. While no one thing works for everyone, many individuals have had a great deal of success using these targeted techniques.
Healing the Hidden Root of Pain
Self-treatment for Iliopsoas syndrome




AVAILABLE  IN 2 FORMATS:

INSTANT ONLINE STREAMING &
2-DISC DVD SET
---
Overview of Video Presentation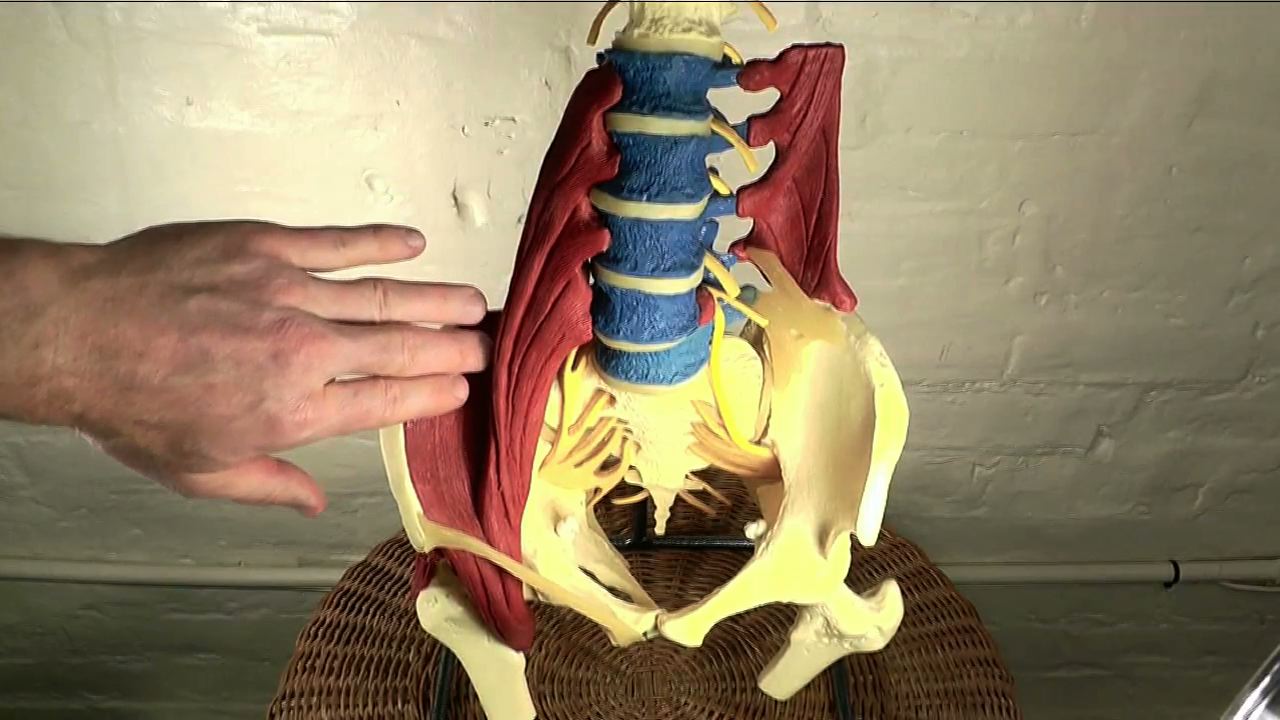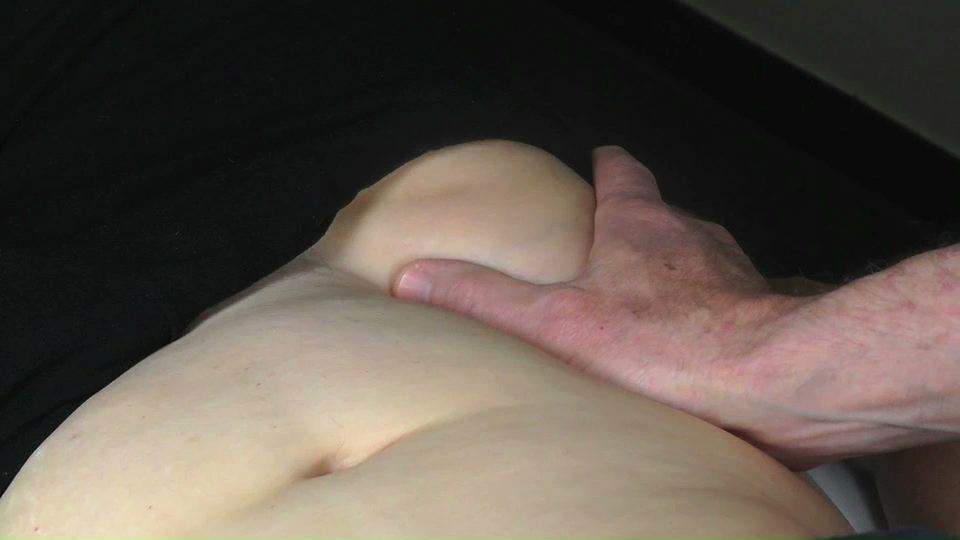 Healing the Hidden Root of Pain: Self-Treatment for Iliopsoas Syndrome is a unique 4-phase system based on the therapeutic strategies I've developed over nearly 30 years treating chronic muscular pain, including Iliopsoas Syndrome.

This system mirrors the progression that I use with clients over the course of many treatment sessions when working on Iliopsoas Syndrome.

By following the protocol I've laid out in this system, you now have a strategy for relieving this problem yourself.

This 4-phase system is performed in the following sequence:
PHASE 1 - CALM

Calming the iliopsoas with very specific self-massage techniques.

PHASE 2 - REAWAKEN

Reawakening the pelvis and lower back with diaphragmatic breathing and Somatic Movement.

PHASE 3 - RESTORE

Restoring length and flexibility to the iliopsoas and its synergists using Active Isolated Stretching.

PHASE 4 - ACTIVATE

Activating the antagonists, synergists and core muscles using toning and strengthening.
By following this protocol, you give your body the greatest chance of symptomatic relief without re-aggravating your symptoms.
---
DISC 1 | VIDEO 1


49 MIN.

DISC 2 | VIDEO 2




57 MIN.
"We have benefited immensely from your 2-part DVD program, Healing the Hidden Root of Pain. As a farmer and business owner and approaching 70, I am amazed how these exercises have me functioning again as though I was in my 50's."
— Beverly McDowell, Centerville, IN
---
"I've had hip, neck, shoulder pain for so long. This past year I've gone to massage therapists, acupuncturists, etc. The DVD set is absolutely fantastic and has helped me more than everything else I've tried. Very simple stretches. Really Great! All to do with the psoas. I've tried other exercises and stretches for the psoas, but his really work!"                     
— Health Maven, Amazon Review

---
"I am an active 60 year old who teaches kayaking and enjoys many other outdoor activities and was laid low by low back pain. The number of ways it manifested was vexing with everything from groin pain to hip and knee pain.
I made all the usual rounds to specialists and practitioners along with MRI and X-rays which did verify degeneration of the L5 disc. I tried everything I  could to remedy my pain and remain active including the techniques espoused in one of the most popular back pain books of all time (which made things much worse).

By sheer luck I landed on Stephen O'Dwyer's website and began to read things that simply made sense to me. I began doing the free stretches on the site and saw results within one week. I then ordered his 2-Disc DVD set, Healing the Hidden Root of Pain, when it became available.

Now, almost a year later, the pain cycle is broken! I'm able to return to many things I had given up and find Stephen's careful and deliberate system of stretches to be perfect for me.

Easy to learn + easy to do = sustainable results.

I can honestly say these DVDs were the most important move I made in my comeback."

— Bruce Clevenger, Jackson, MI
Unconditional 30-Day
Money Back Guarantee
| | | |
| --- | --- | --- |
| | If you are not satisfied for any reason with this unique 4-Phase System I will refund the purchase price within 30 days (less shipping cost for the DVD set). | |
---
ONLINE VERSION



ONLINE VERSION CURRENTLY BEING UPDATED...
CHECK BACK SOON!
---
2-DISC DVD SET



$69
+

shipping



| | | |
| --- | --- | --- |
| | NOTE: Be sure to order BOTH Disc 1 and Disc 2 because they are packaged separately for $34.50 each. | |
not quite ready to buy?